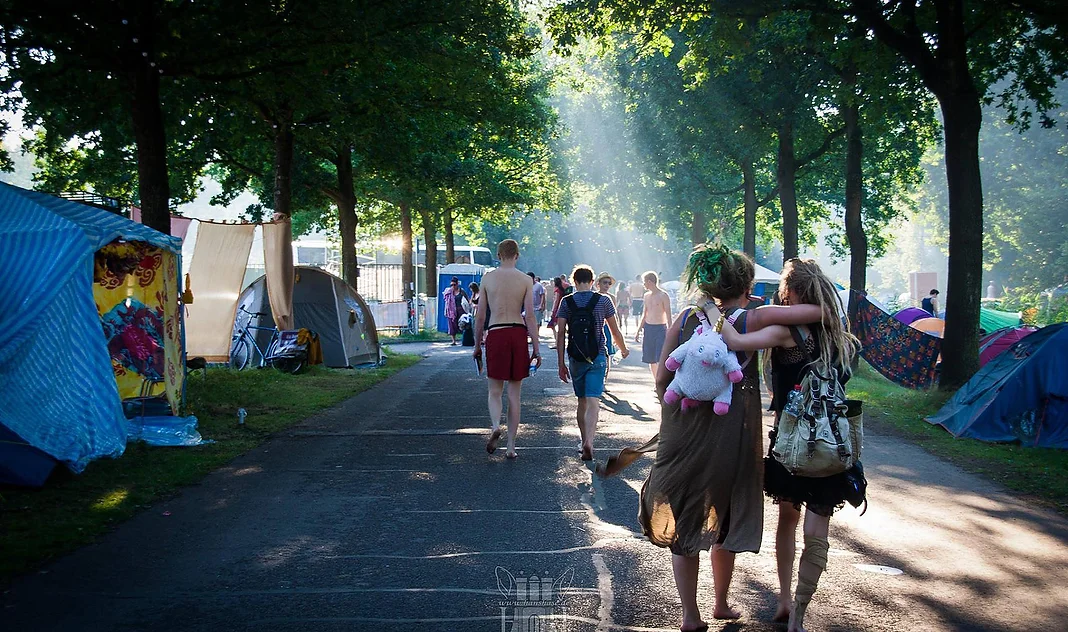 Campsites:                                                                                                                                                                                                                                            Our campsite is open from September 12th at noon till September 20th at noon. So more than one whole week to enjoy the nature surrounding the festival! See you there!
Campervans and cars:
We would like to make the camping experience more chilled for everyone. This means less vehicles on the campsite so there is more space to walk around, camp comfortably and nature does not look like a car park. We also need the space for our services, such as cleaning the toilets.
Facilities:
There are 80 hot and cold showers in total on a central spot on the campsites. About 50 flushing toilets and 300 eco dixie toilets are spread around the area, they are cleaned twice a day.
There are also several water points where you can get free drinking water.
Electrical charging points can be found on the festival terrain and in the info shop, free of charge.​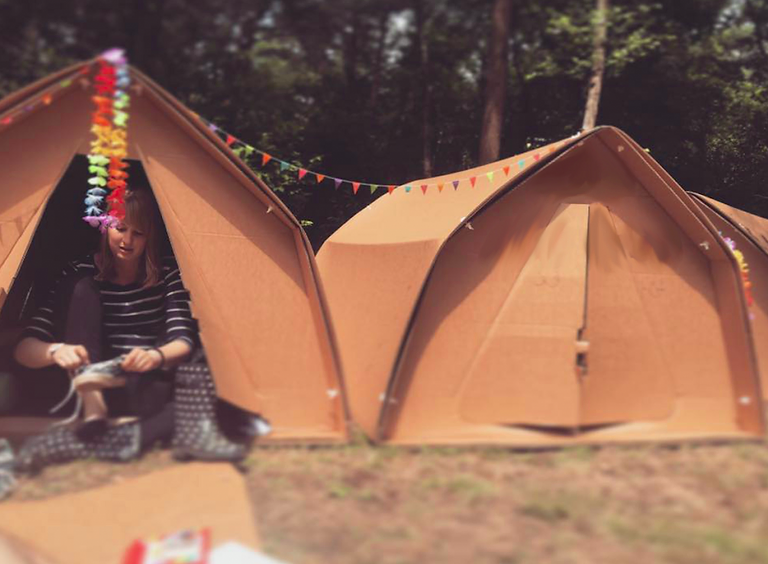 KarTent:
Stay with us is in your own Kartent.
This tent is 100% recycled and will be recycled again after the festival. It's made 100% of cardboard. It's water proof, can stand months of rain and you can draw on it as much as you please, so be creative 🙂 You can even take it home with you if you like.Kartents are 1.6m x 2.2m in size.If you have any specific questions regarding your Kartent, please visit the website: http://kartent.com
Want to get more out of your festival without burdening the environment? Join our Green Camp and we make sure you will not want for anything! Book now and get the following:
In theory, one could sit anywhere one likes. But it's nothing compared to sitting here! Our Chill area provides a living room for your festival. A place you can fall back to, a place where you can chill, relax, or have a beer. Who knew cardboard could be so comfortable?!​
Who doesn't like a surprise? We certainly do! Together with our partners, we will prepare a goodie bag for you that will boost your festival experience! Of course all products with environment-friendliness in mind!